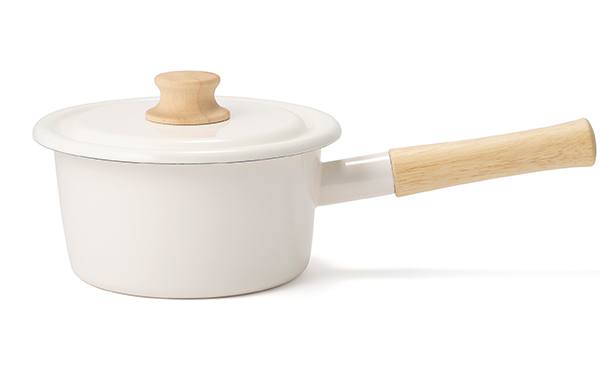 CTN16SW(White)
JAN:4977618105075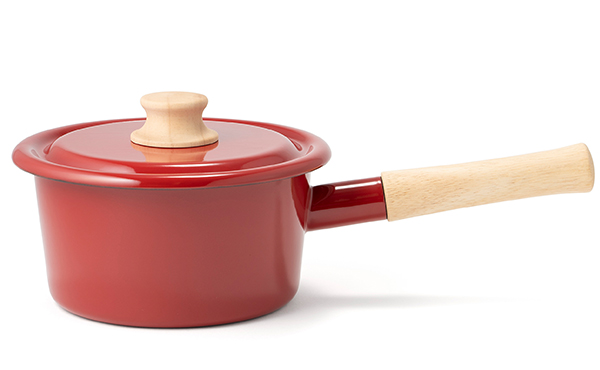 CTN16SWR(Wine Red)
JAN:4977618105150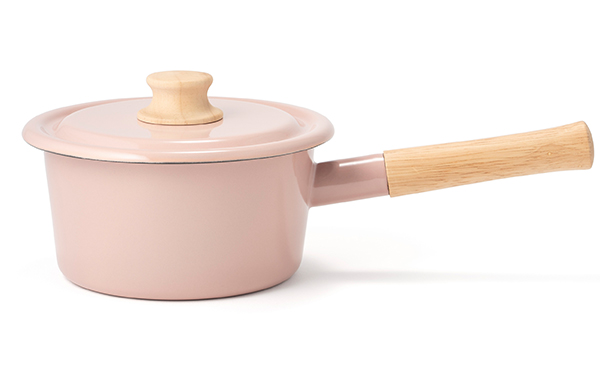 CTN16SAP(Ash Pink)
JAN:4977618105198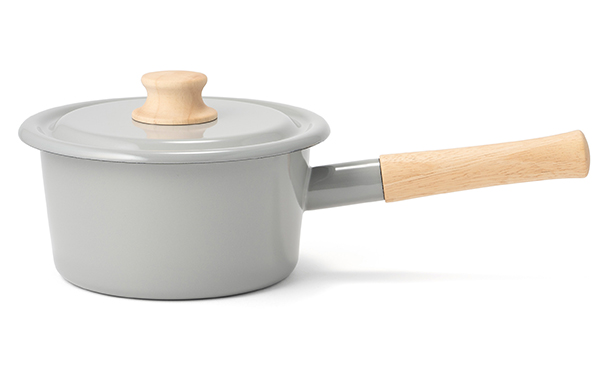 CTN16SLG(Light Gray)
JAN:4977618105112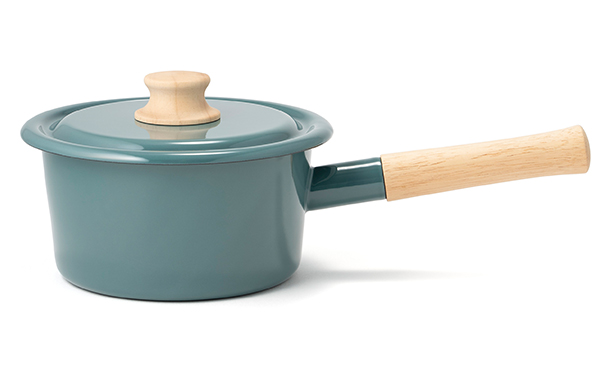 CTN16SSB(Smoke Blue)
JAN:4977618105235
コットンシリーズ 16cmソースパン/Cotton Series 16cm Sauce Pan
使いやすいシンプルなフォルムの片手鍋です。
IH200Vでもご使用可能です。
味噌汁、スープ、ショートパスタ等毎日の様々な用途にご使用頂けます。
ホーローはガラス質で金気を出さない為、食材が変色しにくく、ジャムやソース作り、野菜の下茹でにも適しています。
ガスコンロ、IHで可能です。
*注ぎ口「片口」タイプ

Prepare your favourite soup, miso soup, pasta dish with this easy to use one handed pan with a simple yet modern design. You can also use this produt to make jam sauce, or boiling vegetables.

200V IH cooking heater compatible.
This product is made with enamel, as such it offers the full benefits of enamel ware of avoiding food stains and no taste of metal in your food.
※木製部品食洗器不可
※This product is not able to be washed in a dishwasher as the handle and top of the lid contains wood.
型番
:CTN-16S W.WR.AP.LG.SB
定価

:¥3,200 (税込¥3520)

商品寸法
:W345 x D190 x H125mm
重量
:0.92Kg(小箱入り)
容量
:1.6L
カラー
JAN
ホワイト   :4977618105075
ワインレッド :4977618105150
アッシュピンク:4977618105198
ライトグレー :4977618105112
スモークブルー:4977618105235
Model#
:CTN-16S W.WR.AP.LG.SB
Price

:¥3,200 (¥3520 w/Tax)

Dimensions
:W345 x D190 x H125mm
Weight
:0.92Kg/2.02lb
Capacity
:1.6L/54oz
Colour
JAN
White    :4977618105075
Wine Red  :4977618105150
Ash Pink :4977618105198
Light Gray  :4977618105112
Smoke Blue :4977618105235